Complete Beginners Guide to Affiliate Marketing
When you are promoting products as an affiliate you will find a number of abbreviations and statistics that you may not understand. However, it's important that you understand what these mean before you start promoting as they will help you find the best products to promote which can help save you a lot of time and money. Once you are sure you understand each, check them off on the list below.
What Is Affiliate Marketing?
You get a commission when people make a predefined action recommended by you, using your affiliate link
Types of affiliate marketing
CPA – Cost Per Action
This is when you're paid for someone taken action such as filling in a form or making a phone call.
Statistics
Earnings per click is calculated by taking the total earnings you have generated over a period, and then dividing that by the number of clicks you have generated for that same period.
For example;
If you send 100 clicks to an offer
And you earn $100 dollars in total
Your earnings per click equals $1
This can be calculated by dividing the number of conversions by the number of clicks.
For example, if you had 50 conversions from 1,000 clicks, then your conversion rate would be 5%, since 50 ÷ 1,000 = 5%.
This is the percentage of each sale that you will earn as a commission.
For example, if a product is priced at $100 and you earn 50% commissions then you'll receive $50 for every sale you make.
The Gravity or Pulse score is an approximate indication of how many affiliates have successfully promoted this product and is a sign that it's converting well. The higher the number the better.
This is the average $ amount you would receive from an initial sale alone.
This is the average $ amount you would receive which includes the initial and rebill sale.
This is the average $ amount you would receive in recurring payments after the initial sale. Usually each month.
This is the percentage you will receive in commissions from the initial sale.
This is the percentage you will receive in commissions for recurring payments. i.e How much you will receive each month from a single sale for as long as that customer remains a member and pays their subscription each month.
Visitor Value is the average return for sending a prospect to the vendor's sales page. For example, if a product offers $100 commissions, then an affiliate would have to send 100 visitors to make a sale and on average the visitor value for that product would be $1.
This is the percentage of customers that have requested a refund after purchasing the product. The lower this number is the better.
Now it's time to find something to promote. I highly recommend to build a website/blog related to your niche. From your blog you can write review articles about the offers you promote, it works really well if you write some good reviews.
Choose Your Niche
An excellent way to find out what problems or questions people have within your niche is by looking through niche related forums.
Try to pick products to promote that are in a niche where people actively spend money in such as health and fitness, make money online, dating and relationships etc.
Choose a niche that you enjoy and that you can provide or share valuable content in to drive traffic to your offers. If you don't have time then you can outsource this content creation but bare in mind that the cost of outsourcing will reduce your overall profits.
Go to Google keyword tool and enter your chosen keywords to check the monthly search results.
If the topic is trending on Google trends then this is a great sign that your topic is hot and you could drive a lot of traffic to your offer.
Competition is a good thing! If there are a lot of other products selling in your niche then this proves that there are a lot people buying products in your niche.
If there are a lot of blogs and websites in your niche the chances are they are monetized which is a good indication that you can make money from this niche.
The more people that you can find discussing topics related to your niche the better and you can also tap into these traffic sources to drive more traffic to your offers.
If people are paying for advertising, especially if you see the same ads appearing over a prolonged period, this show that they are making sales and a good return on investment.
If there are already affiliates promoting a product you are thinking of promoting, especially if you see experienced affiliates promoting an offer then this is an excellent sign as they will have already done all the research to find out if it's a good offer to promote.
You can obviously get traffic to any site but some traffic sources such as Google Adwords will have restrictions and may not approve some ads or you may not want to be seen to be personally sending traffic to some sites, so think about which sites you want to send traffic to and what content you will create to do this.
What is your Unique Selling Point? You need to stand out and be different and give people a reason to click on your links.
Affiliate Approval Request
When you are new to affiliate marketing or new to using a different affiliate marketing platform and you need to request approval to promote a product, it can be frustrating to find out that some vendors won't approve you unless you have made a certain number of sales.
You may feel like you'll never be able to make any sales if no one accepts you as an affiliate.
However, what you will find is that most vendors are just trying to make sure that they only accept affiliates who are genuinely going to promote their products the right way, pre-sell their products and send them good quality traffic which converts into sales.
Sending a ton of poor quality traffic to an offer can affect the product vendors conversion rates and this will not help them at all.
So, if and when they do approve your request then don't be surprised or disheartened if they set your commissions to delayed and not instant.
This means that they will wait until the 30-60 day money back guarantee has expired and then you will receive your commissions. This is normal and they just don't want to pay you and then have to refund a customer as they will lose money.
To improve the chances of your affiliate approval request being accepted there are a number of things you can do which will help you when filling out your request, these are;
Connect with product vendors on Social Media, like, share and comment on their posts. Sharing their posts will help you stand out and they will appreciate the share as it will help drive more traffic for them. Also join Facebook groups like JVZoo and Muncheye etc and interact with their posts to get more exposure.
If you ever have the opportunity to attend live events then make sure you do. This is probably the best way to connect with people and build business relationships and friendships. If you can connect with people at live events they are more likely to remember you and accept your requests.
If you let them know that you would like to promote the product after purchasing it this will greatly improve your chance of being approved. They will appreciate the fact you have purchased it and will also see that you are promoting something you have used rather than not knowing what's inside the product.
Let them know how you plan on promoting their product and the methods you will use to drive traffic to their offer. If you have an email list or a following on social media in a niche related to their product this will help. You want to let them know you already have an audience that's perfect for their product.
If you are being coached or following training from another marketer then don't mention this. They may not like the other marketer or their marketing methods. It's fine to say that you're new to the affiliate platform or new to marketing but ideally don't mention it. They would prefer affiliates who have some experience.
Accept the fact that if they do not know you or you haven't made many sales before then they are likely to set you commissions to delayed. Don't ask them to set your commissions to instant.
After you have requested affiliate approval and have not had a reply for a couple of days then you may want to contact them on social media or via email and let them know and ask if they can approve you or if there's something you need to do to get approved.
If you have your own products then let them know. This is a great way to drive traffic through a launch to an affiliate link within your own product as long as it's relevant.
If you promote products that don't deliver then chances are people will refund. Vendors will be able to see your refund rate and if it's poor then it's very likely that your request will be denied.
Affiliate Network Without Approval Procedure (almost)
Clickbank is the easiest platform to get started with if you're new to affiliate marketing, they are also the biggest and cover almost all niches you can think of.
You can promote most of the products on Clickbank without requesting for approval, you just click on promote, then you get your affiliate link.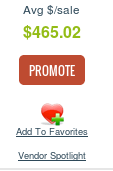 This complete beginners guide to affiliate marketing is made mainly for affiliates who want to promote digital info products and software on platforms like Clickbank, Warrior Plus, JVZoo, Paykickstart, PayDotCom.
You typically get between 50-75% commissions when you sell these kind of products, and that's way more than the 4-8% you get if you sell physical products as an affiliate through Amazon, Wallmart etc.
In general you get much higher commissions when you sell digital products rather than physical products.
Finding a Product to Promote
It's very easy to find a product to promote on the big affiliate networks like Warrior Plus and JvZoo, they give you all the data and statistics you need so you can see if it's a high or a low converting offer.
What we're looking for is a high EPC (or visitor value)
The vendor also want the EPC of his product to be as high as possible, that's why he will not approve every affiliate who want to promote his product.
Here is the reason.
When affiliates are looking for an offer to promote, they have access to a lot of statistics, but they're only looking for one thing (almost) and that's EPC, and EPC stands for earnings per click to the sales page, if it's more than $1.5 it's a good product.
The higher EPC is for a product = the more affiliates want to promote it = the more money the vendor makes, and that's the reason some vendors won't approve newbies.
Here is a worst case scenario if the vendor approve the newbie, we will name him Donald (last name is up to you)
Donald get the affiliate link to this great product with an $1.76 EPC, but he have no website, no organic traffic at all, but he know he can buy traffic.
Donald doesn't have a big budget to buy traffic, but suddenly he sees this great offer, buy 25000 clicks for 10 bux. He's ecstatic, he's already starting to do the math, 25000×1.76 = $44000
Holy shit, affiliate marketing is so easy he thinks, and buys the 25000 clicks, and send those clicks directly to the vendors sales page.
But the clicks are just clicks from bots and not from real people, and bots can't buy, so what happens is, Donald sends 25000 clicks with zero conversions to the vendors sales page, how do you think that will affect the EPC, do never ever do that.
If you do that, you'll be blacklisted.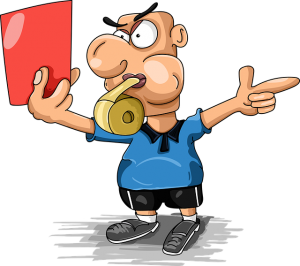 Always send traffic to a presell page first where you tell about the product, so only people who are interested in the offer click through to the sales page, it keeps conversion% high, and the vendor will love you.
Now you know the concept behind affiliate marketing. You've found some products you want to promote and you've got your affiliate links and then what?
Promote Your Affiliate Links
Try to diversify the methods and places you use to promote your links to maximize revenue.
Promote your affiliate links in:
Blog content and product reviews.
Product tutorials.
YouTube videos.
Banner ads.
Social media posts.
Email marketing messages. (when you get a subscriber list)
Your own digital products (i.e.PDF, eBooks, online courses).
Your possibilities are many. don't limit yourself.
Learn one method at a time. I recommend to start a WordPress blog where you can write product reviews of the products you're promoting, it's very effective.
There's no limit to the number of products you can promote.
If you run a blog in the health an fitness niche you can promote everything from running shoes, healthy eating cookbooks, supplements, gadgets and accessories and more.
The products or services you're promoting should match the niche/topic of your website.
If you wish to join affiliate programs for different niches/topics, then create websites for each topic rather than creating content for all topics in one website.
If you're promoting your affiliate links on your blog, then don't overdo it, you don't want your blog to look like a sales page. I recommend to have 80% content of pure value and 20% promotional content on your blog, I think it's a good rule of thumb.
Your goal is to give your audience the best possible content (that can also generate sales for you through affiliate links)
When you have a well-established blog, you can start using other platforms to promote your links.