Make Money With Fiverr – Gig Creation From A-Z
Due to Fiverr's popularity and abilities, it is increasingly hard to find people who haven't heard of it. There is no surprise to why more and more businesses, online and offline are making use of the services offered by Fiverr. Do not get discouraged from being a part of the community; follow the checklist below:
Setting It Up From The Basics
Step 1 completed, you're now registered as a Fiverr seller, but what service(s) do you want to sell?
How To Make Money With Fiverr
It's best to choose services that are high in demand, but doesn't require a lot of work to fulfill the orders.

These are the topics that are in high demand. If you have skills in one of these areas, then choose this area. But you don't need to be an expert to make money with Fiverr, often you can get affordable software that can do a lot of the work for you.
Here are some ideas on services you can sell that are in high demand and doesn't require to much work.
voiceovers: (if you have good speaking voice)
shoutouts: (if you have a huge following on Instagram)
WordPress: (setup and install WordPress websites)
Infographics: (Canva, Piktochart, Infogram, Animaker and many others)
Logos: (Designhill, Logojoy, Canva, Logaster are software you can use)
Video:(Video ads-explainer videos-whiteboard videos)
But you can monetize almost every skill on Fiverr, I suggest you browse the Fiverr website, it's a great way to get ideas.
Some people think they can't make a decent income on Fiverr because of the name, but you can. You can buy a lot of gigs for $5, but you can charge more if you want, a lot of sellers don't sell $5 gigs.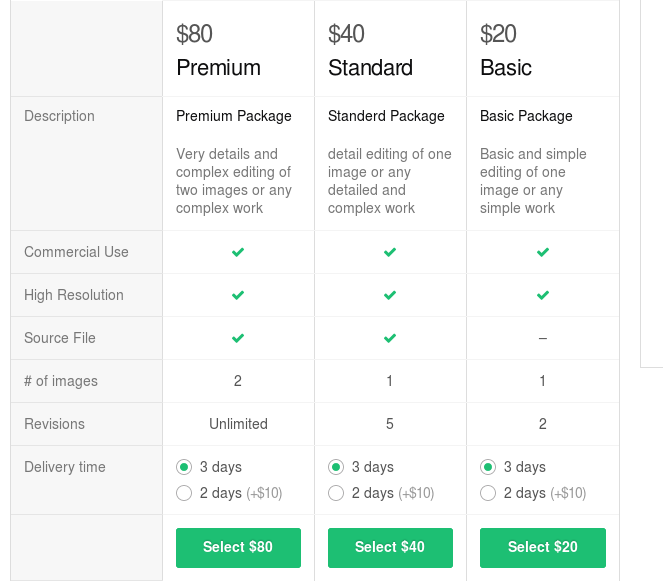 As you can see you can sell different versions of your gig. When people buy your gig the first time, they typically order your basic package to check out the quality of your work.
So always try to deliver good quality, your success as a seller depends on good reviews.
If you're really dedicated, you can replace your 9-5 job with an income from Fiverr, but before that happen, you have to build a good reputation as a seller.
It's important to set up your profile and your gigs the right way, therefore I suggest you watch the video below. The video is long, but it's good.
Make Your Gig Visible
Promote your gig everywhere you can, on social media sites like Youtube, Facebook, Linkedin, Pinterest, Tumblr, Quora, and on your blog if you have one.
Try to optimize your gig so it will show up on the first page in your category. The way you do that is very similar to rank a blog post for search engines, in fact Fiverr is a search engine for gigs.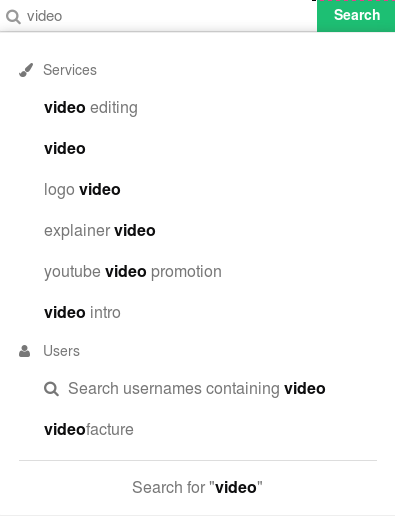 .
The Arbitrage Method
You can actually make money on Fiverr without a seller account if you use the arbitrage method.
The arbitrage method goes like this.
1. Find a service that are high in demand
2. Find a reliable seller with good reviews who can deliver that service
3. Resell the service on another platform for a higher price.
How cool is that? You could advertise the service on your website and when someone buys, you just place the order on Fiverr.
Selling services online as a freelancer is a great way to earn a side income, or maybe replace a 9-5 job if it's done right.
Fiverr.com is probably the easiest place to get started as a freelancer. The hardest part is to get the first few sales and get some momentum. When you get past that hurdle and you've built a good reputation as a seller, then you can make an income that are more than decent.
So yes, you can make money with Fiverr.